5

Kiinagashima Downtown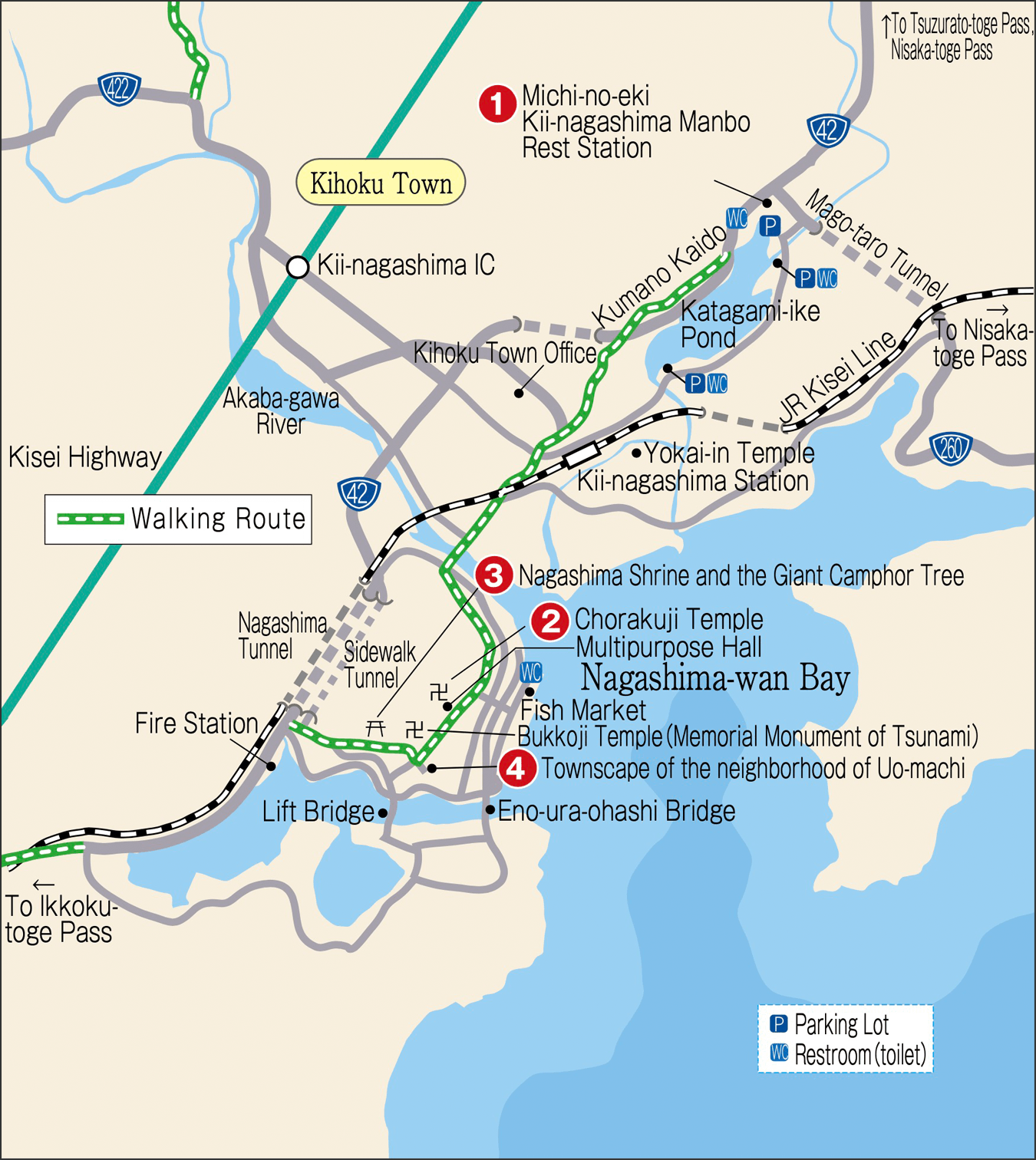 The rest stop, Manbo and Lake Katagami

The rest stop Manbo is at the base of both Tsuzurato and Nisaka Passes.
Next to it is Lake Katagami. In winter, it is a great place to have a bite to eat while watching the ducks which have flown here for the winter.

Chorakuji Temple

This was the family temple for the Kato clan, who were the lords of this area.
The family's hereditary succession was recorded on many written records found here.
In the end of winter, the famous 270-year-old "ume" tree (Japanese plum) with red blossoms comes into full bloom.

Nagashima Shrine and the Giant Camphor Tree

The huge trees here in this shrine have been designated as Japanese natural treasure.
They include camphor, Japanese cedar, Japanese yew and oak.
The huge 1000 year old camphor on your right as you enter is particularly marvelous.

The fish shop

This part of town is like a time capsule, preserving the old ways of life.
Please enjoy the narrow lanes, the store fronts and the small shrine on the corner in this pleasant fishing village.